Spray Bed Lining
Winston-Salem NC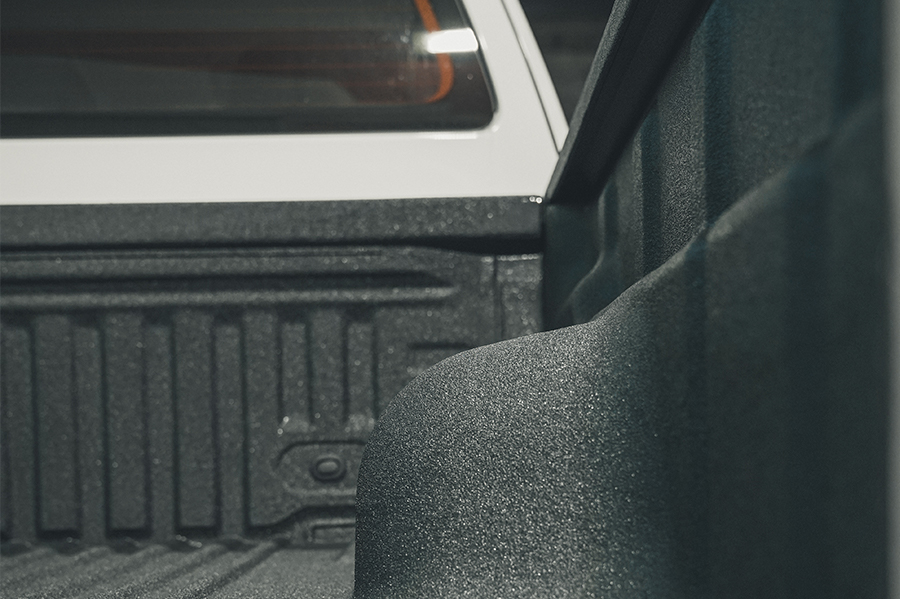 Spray bed lining entails spraying a coat of 100% polyurethane, 100% polyurea, or a combination of the two onto the bed of a pickup truck. This spray-on coating then serves as an extra layer of protection for your truck's bed, helping keep it free of dents and scratches.
Loading and unloading cargo such as lumber and bricks can damage the bed of a pickup truck in little time at all, creating scratches and dents that can be costly to repair. The spray-on material we use at Everything Euro, though, is a hard and durable material that is designed to be impervious to most forms of damage. For truck owners who would like to use their pickup as a work truck on a regular basis without having to worry about damaging the bed, spray bed liner is an optimum solution.
Truck Spray Bed Lining
Winston-Salem
Applying spray bed lining is a delicate task best left to experienced professionals. While there are DIY spray bed lining kits available, these kits do not offer the same level of protection or aesthetic appeal that you will receive when you have a quality liner applied by a professional automotive painting service.
Fortunately, we at Everything Euro are proud to provide spray bed lining services to our valued customers throughout Winston-Salem, North Carolina and the surrounding area.
By combining the best spray bed lining products on the market today with an expert team of automotive painting professionals, we are able to apply spray bed lining to any model pickup truck in a way that looks great and is designed to last.
Best of all, our rates for this service are affordable on any budget – and certainly more affordable than repairing major scratches and dents in the bed of your new truck.
Truck Bed Liner
Winston-Salem
If you would like to learn more about our industry-leading spray bed lining services, then we invite you to contact us today.
A friendly customer service representative will be happy to answer any questions you might have about this service and provide you with a free quote of how much it will cost to apply a durable and attractive protective coating to the bed of your pickup.
Premium Snacks & Beverages
Factory Certified & ASE Trained Technicians
Operated by Audi & Volkswagen Enthusiasts
Fast & Professional Service