Auto Fender Repair
Winston-Salem NC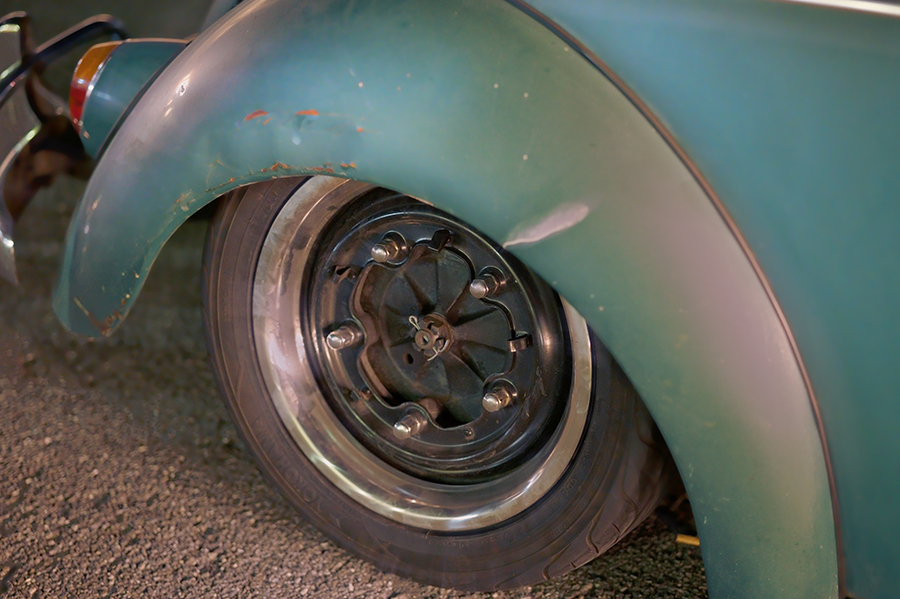 There are many reasons your vehicle might need fender repair. If you were in an accident, for example, there could have been damage done to one or more fenders. It's also possible that someone opened their car door too hard in a parking lot, and put a ding or dent into your vehicle's fender. Maybe a neighbor accidentally struck your car with a ball or other object. No matter why you need fender repair, we can help you get the quality repairs you need to get your vehicle back on the road and looking great in no time.
In many cases, we can get the dents out of your fender and repaint it to match the rest of your vehicle. But if there's a lot of damage, your fender may need to be replaced, instead. Either way, we can make sure you're getting the parts and service you expect and deserve, so you have a quality fender repair for your vehicle. We want you to drive away happy, and we'll work hard to make sure your repair is just the way you want it.
Fender Replacement
Winston-Salem
We're located in Winston-Salem, North Carolina, and serve the city and its surrounding areas. If you live in or around the area, we'll be happy to help you with the repairs your vehicle needs to its fenders or other locations. Our owner has been working on vehicles since the age of eight, and is a European automotive enthusiast with the skills to take good care of your vehicle. If you need fender repair, you can get it from us with no fuss and no hassle.
We offer a full custom paint service, along with vehicle color changes, so we can make sure your vehicle's fender matches the existing paint, or repaint the entire vehicle for an exact match or color change. It's up to you, and what you like best. We also offer a quick turn-around time, so you won't need to leave your vehicle with us for a long time. We know you need it back, and have places to be. You can expect a very "non-dealership" experience from us, in that we're focused on providing top talent, best-in-class equipment and booths, and transparent pricing you can feel good about. There won't be any surprises on your bill.
Auto Fender Restoration
Winston-Salem
Come visit us today, and we can give you a free estimate. We'll take a look at the work that needs to be done, any other concerns you have, and whether your repair is something insurance is going to be covering. Then we'll give you a quote, and once you approve it we can get your vehicle scheduled for its fender repair. You'll know when you leave it with us, how soon you'll be able to get it back, so you can plan the things you need to do around getting your vehicle's fender repaired. Coming to see us is the first step, and we're committed to making it easy for you to get quality fender repair in the Winston-Salem area today.
Premium Snacks & Beverages
Factory Certified & ASE Trained Technicians
Operated by Audi & Volkswagen Enthusiasts
Fast & Professional Service