Auto Body Painting
Winston-Salem NC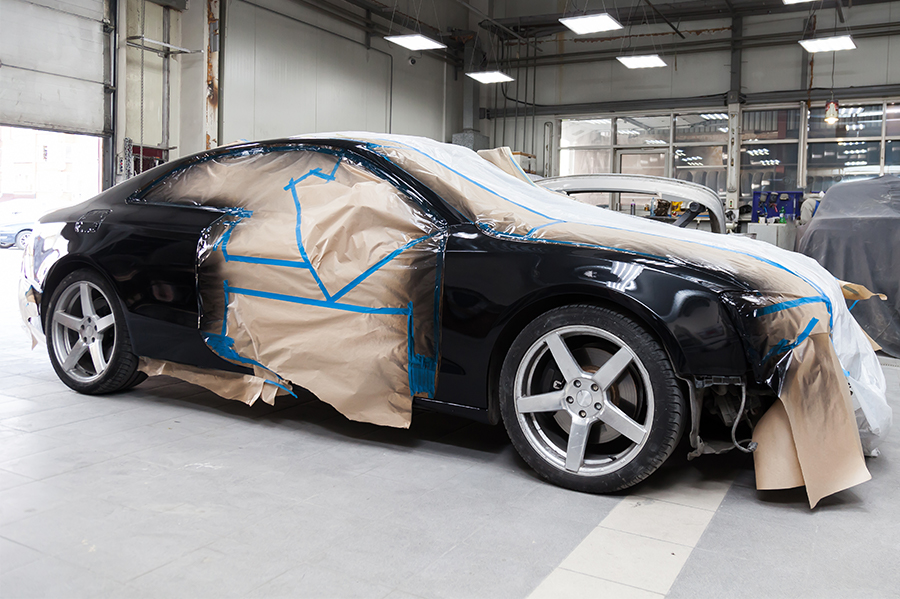 Partial Paint Jobs
Everything Euro Body does not mess around when it comes to Auto Body Painting vehicles. We have the newest in computerized paint-matching software, so we don't have to paint the whole vehicle to fix a scratch. We can paint the panel that needs it, blending the new paint with the old paint. You won't be able to find the scratched spot by the time we are done with your vehicle.
If you need to replace the entire fender after a wreck, we can also match the paint on your vehicle, so you won't have to paint the whole car just because you need to replace a fender or the hood.
Complete Paint Jobs
Tired of the color of your vehicle? Is the paint worn out? Clearcoat worn out? We can paint the entire vehicle for you. Whether you want to stick with the original color or you want a specialized paint job, Everything Euro Body Shop's auto body painting techs can transform your vehicle.
Auto & Truck Painting
Winston-Salem
No matter what type of paint job you choose, it's not a one-step process. Once you bring your vehicle to our Winston Salem, NC shop, we must prep the vehicle for the new paint. We start by removing all the dirt and grease and sanding the vehicle.
We then apply one to two coats of primer and sand it smooth before we can apply the new paint. Once the primer is on, the next steps depend on the type of paint you choose. Some paints do not require a clear coat over the paint, while others do.
And, if you choose a specialty paint job, such as candy apple, there are several steps. Candy apple uses many coats of lightly tinted paint in the color you want. The most popular is candy apple red, which has a gold base and six or more coats of lightly tinted clear paint, depending on how deep you want the red to look.
Auto Painting Shop
Winston-Salem
Whether you wrecked your Euro car and need bodywork, a partial paint job, or you are ready for a fresh coat of paint, contact Everything Euro Body Shop in Winston Salem, NC for a free estimate.
If you have decided you want a specialty paint job, stop by the shop with your vehicle to discuss the specialty paint you want, and we'll give you a free estimate. If you know you want something different, but are not sure of what you want, we can help you make that decision when you stop by for a free estimate.
Premium Snacks & Beverages
Factory Certified & ASE Trained Technicians
Operated by Audi & Volkswagen Enthusiasts
Fast & Professional Service