Auto Collision Repair
Winston-Salem NC
If you're like most European car lovers, your nightmare scenario involves your cherished ride being involved in a collision. Those who experience this are often initially devastated by the situation, and many believe that their car will never be the same after it's been restored. European car owners are usually understandably reluctant to entrust their vehicles to shops that don't specialize in repairing and restoring their particular type of automobile.
Fortunately, residents of the Winston-Salem area of North Carolina don't have to leave their European cars in the hands of untrained technicians, especially when it comes to complicated jobs such as auto collision repair. Rest assured that your vehicle is in experienced hands when you bring it to Everything Euro.
Auto Body Collision
Winston-Salem
We're an Independent Shop
Everything Euro was founded by Tom Landock III, who began learning to work on Volkswagen Models from his father at the age of eight and held is first technician's job when he was just 15. Tom now brings 30 years of experience to the table, and all of that experience has been earned at independent shops rather than at dealerships. As a result, customers enjoy the level of service only found at an independent shop with none of the usual hassles involved with taking your vehicle to a dealership for repair and maintenance services.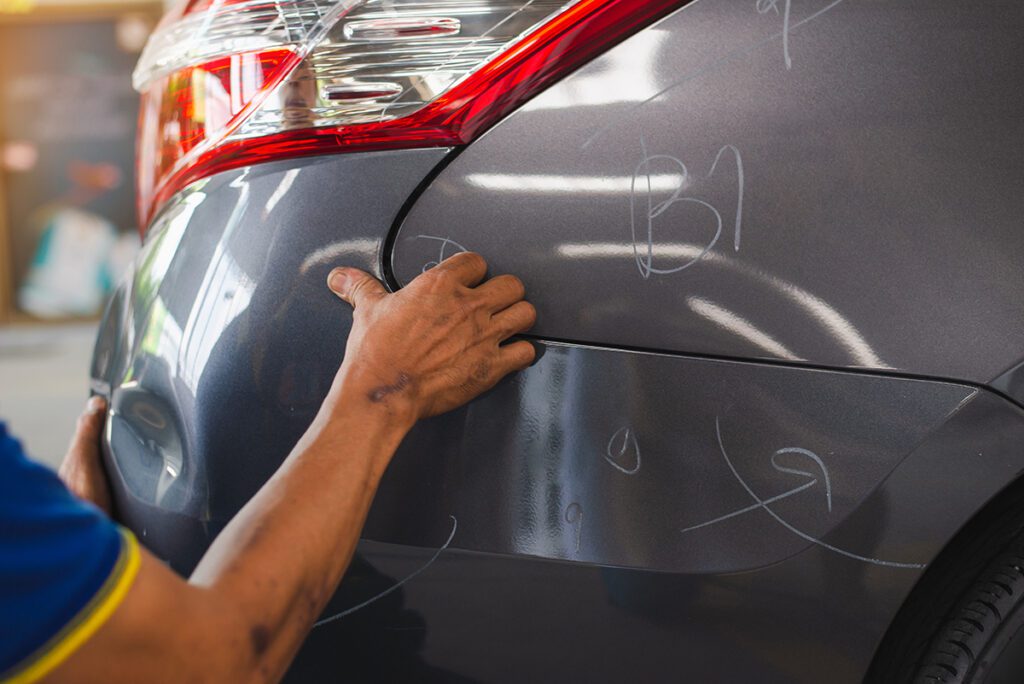 We Have ABT Sportsline Body Kits
ABT Sportsline Body Kits are the gold standard when it comes to performance parts when it comes to European cars. Founded over 115 years ago, the company is headquartered in Germany and specializes in Audi and Volkswagen tuning. ABT has adapted its motorsports expertise for standard street vehicles, ensuring the highest possible level of performance for Volkswagen and Audi owners.
We Have Top Talent
Tom Landock III knows top talent when he sees it, and takes pride in hiring only the best to represent his business. Our technicians share in our love for the brands we work on as well as take pride in the company as if it were their own.
Auto Accident plus Collision Repair
Winston-Salem
Our commitment-free estimates for our auto collision repair services offer you a no-pressure way to map out your game plan going forward after your vehicle has been involved in a collision. We'll perform a comprehensive examination and provide you with an honest evaluation of what it will take to restore your European car to its pre-collision condition and how much it will cost to do so.
Everything Euro also provides a full roster of services designed to keep your import running like a top. Please feel free to reach out to us at your convenience for more information on why we're the locally owned shop that European auto enthusiasts in Winston-Salem and surrounding communities rely on for all of their repair, maintenance, and restoration needs.
Premium Snacks & Beverages
Factory Certified & ASE Trained Technicians
Operated by Audi & Volkswagen Enthusiasts
Fast & Professional Service